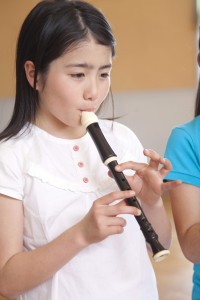 In these lessons students learn recorder technique, geared towards producing a clear and steady sound. The lessons are focused on posture, breathing technique, musical notation, and fingerings. Students also learn scales and fingering technique combined with musical theory.
More advanced students may focus on further developing their technique and on interpreting recorder repertoire, representing a variety of styles.
The students will become familiar with musical notation, dynamics and rhythmic practice, music theory and interpretation.