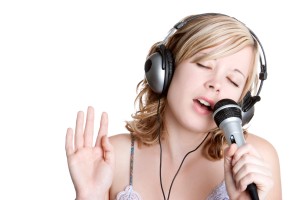 In voice classes, the student will learn first proper breathing techniques required to use the voice in a safe and beneficial way.
The lesson will consist in training the voice first using exercises designed for warming up gradually, increase the volume, enhance the agility of the voice and expand her/his vocal range. With these exercises the student will learn to control, improve the pitch, project and sustain properly the sound.
The second part of the class will focus on practicing these techniques on a variety of repertoire of different styles like: Broadway, Pop, Rock, Gospel, Classical, Opera, Jazz, Blues.
Students are welcome to pursue their favorite style of music and repertoire.
Michigan Music Academy offers a variety of books with sound tracks featuring an instrumental accompaniment for each song.
Our experienced teachers can guide the student and offer suggestions related with the posture, interpretations, how to act on the stage. The accompaniment part with a piano is also available, if necessary.
In these classes the students will also learn basic music theory to be able to understand better the musical material that is used.
More advanced students may further develop their vocal technique and explore new areas of vocal repertoire.