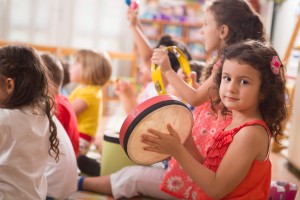 With group classes the students will have the possibility to discover music using rhythmic exercises, movement activities, reproducing different sounds, singing and playing at different instruments. They will learn how to focus, to be patient, to develop their creativity, to improve their reading skills and to interact with other kids.
We offer 30 min group classes.

If you are interested to be enrolled in this music class please call us at 647-262-3109 or use the ONLINE FORM to schedule you first lesson today!